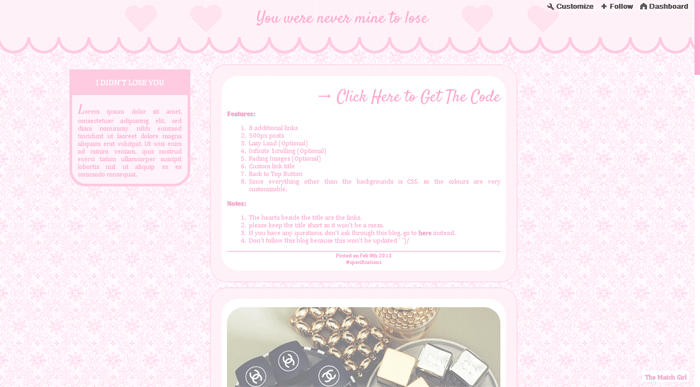 Features:
8 additional links
500px posts
Lazy Load (Optional)
Infinite Scrolling (Optional)
Fading Images (Optional)
Custom link title
Back to Top Button
Since everything other than the backgrounds is CSS, so the colours are very customizable.
Notes:
The hearts beside the title are the links. The heart CSS are taken from one-div.
please keep the title short so it won't be a mess.