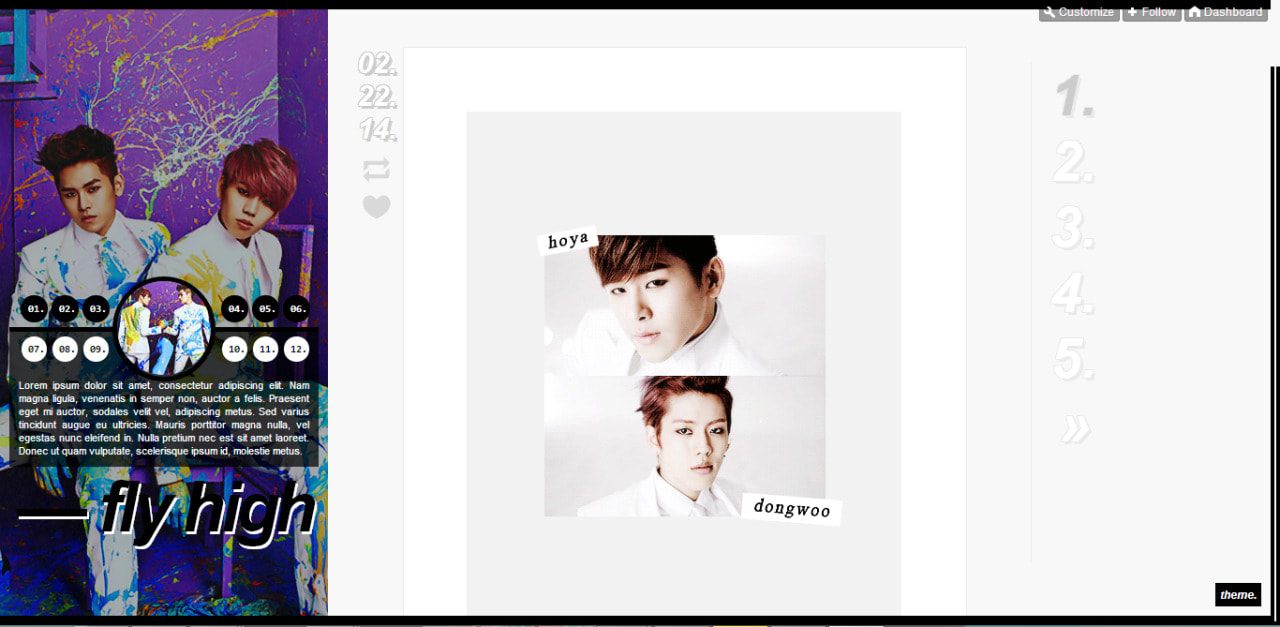 Features:
500px posts only
Infinite Scroll (Optional)
Music Player

Showed up if you copy the code to the music text box.

9 additional links
back to top button
A sidebar image (350px in width) and an icon (100x100px)
Notes:
Please keep your blog title short~
The background for blog's description is using rgba (for transparency), you have to copy the rgba code to 'Description BG' text box. Use this to convert hex color code to rgba.