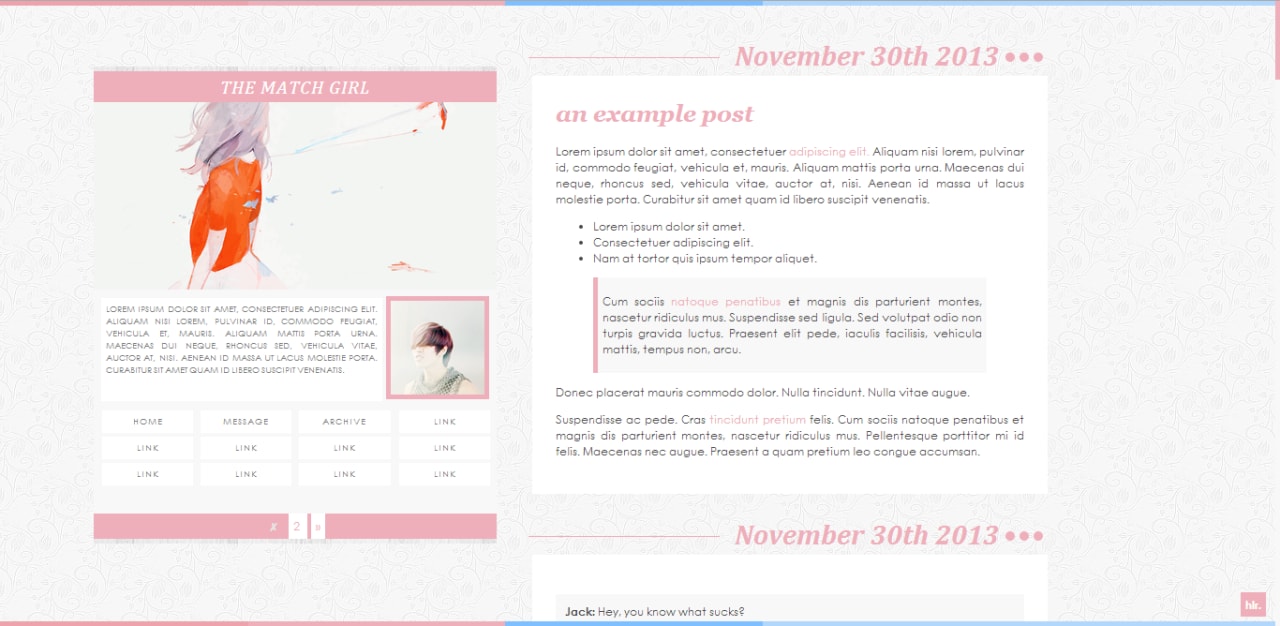 Features:
Up to 9 Additional Links
500px or 250px posts option.

Version one: 500px = 2 columns, 250px = 4 columns
Version two: 500px = 1 column, 250px = 2 columns

Hide/Show Captions Option.
Option for fading images.
The dots after the post date are links for permalink, reblog, and notes.
Images:
Version one: 1 100x100px icon.
Version two: 1 100x100px icon and 430px wide sidebar image.
Credits: